We are taking extra precautions to protect everyone during this time by seating every other row in the sanctuary and encouraging the use of masks and hand sanitizer. We are sanitizing surfaces with spray and wipes between services. Whether you join us in person or on Facebook, we hope you will worship the Lord with us this weekend.
JOIN US FOR THIS SPECIAL VIRTUAL EVENT!
Don't miss this special opportunity to meet three Christian workers who were imprisoned for their faith! The Voice of the Martyrs, with help from LifeWay, is hosting a FREE virtual event on Friday, March 5, 2021, that will feature three inspiring speakers: Petr Jasek, Andrew Brunson and Dan Baumann. While sharing God's love in three different restricted nations dominated by Islam, each was arrested, interrogated and imprisoned. While all three struggled to find God's purpose in their suffering, they ultimately recognized His faithfulness and love amid desperate circumstances.
WORSHIP SERVICES
Sat. 5:00 pm &
Sun. 10:00 am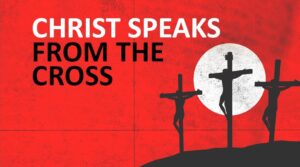 Our Current Message Series
ONLINE PRAYER MEETING
Thursdays 2:30 pm
MINISTRY TO MEN
Tuesdays at 7:00 pm
ONLINE MINISTRY TO WOMEN
Thursdays at 6:30-8:30 pm
HOPE PANTRY