Encouraging people to take their next steps with Jesus as we serve them in love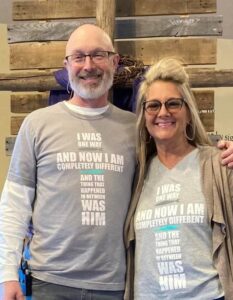 God led Pastor James Murdock and his wife Kim to found Here's Hope Church in 2016 with a team of six people. From the start, God gave them a vision to be a loving, biblical church, where people of every walk of life would come together to know and worship God. Here's Hope Church, led and empowered by the Holy Spirt, and grounded in the Word of God, is here to bring hope and healing to people in Kokomo as we share His Word in love; all for God's glory.
Pastor James provides preaching, teaching, leadership and guidance for the church. He also serves as one of our elders.
Pastor James says, "One of my favorite Bible passages is John 21:15-17, where Jesus asks Peter three times if he loves Him. As Peter replies each time that he does love Jesus, the Lord instructs Peter to take care of His sheep (His people). These are the same instructions Jesus gave me when He called me to be a Pastor."

You can reach Pastor James at 765-434-7770 or by email: JamesMurdock@MyHopeKokomo.org
Pastor James and Kim Murdock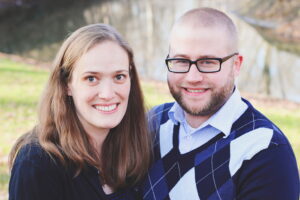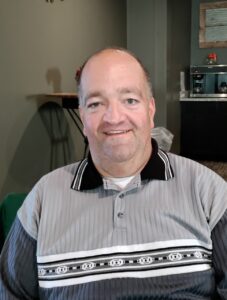 Ben & Chrissy Diener
Ben is one of our elders. Chrissy coordinates our
Women's Bible Study and Children's Ministry.
Rick Storie
Rick is one of our elders.
Brad Coon
Brad leads our Worship Music Ministry.
Mark Riggle
Mark serves as our
Treasurer
and helps process financial giving for Here's Hope Church.
Danny serves as a deacon, with an emphasis on finances.
Chris serves as a deacon, with an emphasis on our facility and property.
George serves as a deacon, with an emphasis on safety, cleaning, and our food pantry ministry.