We continue to gather for worship in-person and live on Facebook,
with services Sundays at 10 AM and Saturdays at 5 PM. We are taking
extra precautions to protect everyone during this time. We are
seating every other row in the sanctuary and encouraging the use
of mask and hand sanitizer. We are sanitizing surfaces with spray and wipes before and after each service.
We hope you will worship the Lord with us this weekend!
WORSHIP SERVICES
Sat. 5:00 pm &
Sun. 10:00 am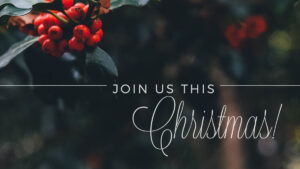 Our Current Message Series
PRAYER MEETING
Thursdays 5:00
MINISTRY TO MEN
Tuesdays at 7:00 pm
ONLINE MINISTRY TO WOMEN
Thursdays at 6:30-8:30 pm
FOOD PANTRY