Mission – Vision – Values – Beliefs
Our Mission
In joyful response to God's grace and empowered by the Holy Spirit, we are here to help people grow in their relationship with Jesus and with each other. Simply put, our mission is LOVE GOD, LOVE PEOPLE, SHARE JESUS. (2 Corinthians 5:14-21)
Our Vision
As we lovingly bring our families, friends, and neighbors to Jesus, lives are transformed and disciples are made. When God's family is healthy and growing, God is glorified, and our city becomes a place of greater hope. (Romans 5:1-5, 15:5-13)
LOVE GOD
We resolve to humbly and obediently love the Lord our God with all our heart, mind, soul, and strength. We believe that as we abide in Christ, the Holy Spirit will continue conforming us to the image of God's Son, evidenced by the fruit of The Spirit… the greatest of which is love. We believe that abiding in Christ includes times of prayer, study of the Scriptures, worship, fellowship, service, and sharing the Good News.
LOVE PEOPLE
We resolve to love all people without partiality, as expressed by Christ when He willingly died on the cross for the sins of all. We recognize our own sinful disposition to bias and that this supernatural love of God is a fruit of The Holy Spirit in us, and will only be expressed (ripen) in our lives as we are truly abiding and submitted to the Lord. We realize that the command to love our neighbors involves much more than our words or emotions. True Christian love is expressed in actions that are in keeping with what we profess; perfectly demonstrated by Christ willing sacrifice on the cross to save undeserving sinners (us).
SHARE JESUS (Make Disciples)
We resolve to encourage each other to live as Christ' Ambassadors (missionaries) in our communities, who faithfully share the Good News of Jesus Christ in word and deed, and encourage each other to continue to grow as disciples. As missionaries placed in this specific culture by God, we recognize the wisdom of using the language and communication methods of this culture to reach people with the Gospel in a way they can understand, and to help them grow as disciples of Jesus; including the use of modern technologies like mobile apps, videos, and social media.
What We Believe
We believe that there is one God, eternally existent in three persons: Father, Son and Holy Spirit.
We believe that God is the Creator and Sustainer of all things, and that He has authority over all of His creation.
We believe the Bible to be the inspired, infallible, authoritative, sufficient Word of God.
We believe in the deity of our Lord Jesus Christ, in His virgin birth, in His sinless life, in His miracles, in His substitutionary and atoning death through His shed blood, in His bodily resurrection, in His ascension to the right hand of the Father, and in His personal return in power and glory.
We believe that for the salvation of lost and sinful people, regeneration by the Holy Spirit is absolutely essential.
We believe in the present ministry of the Holy Spirit by whose indwelling the Christian is transformed increasingly into the likeness of Jesus Christ; and although not sinless, are enabled to live a blameless life.
We believe in the resurrection of both the saved and the lost; they that are saved unto the resurrection of life and they that are lost unto the resurrection of eternal torment in separation from God.
We believe in the spiritual unity of believers in our Lord Jesus Christ. And that it is God's design for believers to live life in community, being members of one body.
We believe that God has given two Great Commandments, according to the Scriptures, that are above all others; Love God and love ALL people whole-heartedly, selflessly, and sacrificially. An authentic application of these two Great Commandments of Love inherently compels the fulfillment of the Great Mission.
We believe that God has given one Great Mission for his redeemed people during this present age on Earth, and that is to make disciples of our Lord Jesus Christ.
We believe that our involvement in making disciples starts with our personally, authentically being changed by the Good News (Gospel) of Jesus Christ, so our transformed hearts, minds, and lives show the truth of the Gospel message we joyfully
and
prayerfully share.
Why "another church"?
There are so many people in our communities who are living lives of quiet desperation, disconnected from God. They are looking for something real in which to hope. They hunger for spiritual meaning and purpose in life… they thirst for the presence of God. Our Heavenly Father wants us to share with everyone the hope that we have found in Jesus Christ; even when it is costly or messy for us to do so. As we introduce Jesus into people's lives, we also bring hope: biblical, relational, and functional hope. We believe that planting healthy new churches like Here's Hope Church is the most effective means to reach people in our culture with the hope that we have received from Jesus, and to help those who already know Jesus Christ to grow as His disciples.
WHO I BECOME follows WHAT I BELIEVE. WHAT I BELIEVE follows the community I am part of (WHERE I BELONG). We invite people to BELONG in our community, as we focus on sincerely loving and valuing all people. We invite people to BELIEVE the truth, as we focus on teaching, understanding, and practically applying God's Word. We invite people to receive Jesus and BECOME children of God.
This the heart of the invitation that Jesus gave to the first disciples… "Come and spend time with Me and with each other. Let me help you understand how things really are. God has made a way for you to be made new."
BELONG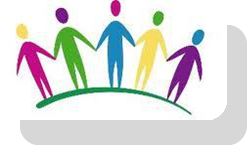 BELIEVE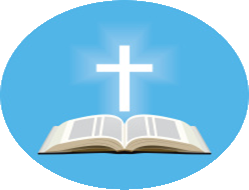 BECOME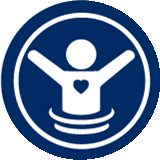 You matter to us, and more importantly you matter to God.
God created you to live life in relationship with Him and to be part of His family. It is in the context of relationships that the church helps each other and our sin-sick world to experience the grace and truth found only in Jesus. (Ephesians 2:19, Mark 12:30-31) God wants us to get past flawed ideas of the church being a religious institution or a business. As believers, we are His sons and daughters, with His Spirit residing within us. His Spirit gives us more than enough mercy and compassion to overcome our biases, so that we can love and embrace others, and communicate a genuine sense of value and belonging the way that Christ does. (1 Corinthians 3:23, Hebrews 10:23-25)
Jesus is inviting you to follow Him, and He also wants you to help other people to know Him.
Jesus immersed Himself in the cultures of those He came to save, sharing the truth in love, and seeking and saving the lost. Jesus entered into the people's lives and showed us what it means to live "on mission" for our Heavenly Father. As we experience God's Word coming alive in our hearts and minds, we realize that God saved for a purpose. (Philippians 2:5-8, 1 Corinthians 9:19-23) It is the purpose of all followers of Jesus to lead others to Him, to teach them to obey all that He has commanded of us (in His Word), and to help them grow. (Matthew 28:19-20, Romans 10:17)
God's purpose is that each of His children become more like Jesus. We are meant to embody truth, not just memorize it.
Jesus took on our form so that we can take on His. We are committed to Christ coming alive in us through the indwelling of the Holy Spirit, and maturing in faith through the regular study and application of God's Word, prayer, fellowship, serving others, and sharing the Good News about Jesus – and doing everything in love. As we become more like Jesus, we learn the power of setting aside our rights and preferences in order to serve others in love, even as our Lord Jesus came not to be served or to exercise His rights, but that some might be saved. (Romans 8:29, Ephesians 4:15 & 24, 1 Peter 1:15-16, 1 Corinthians 10:24, 1 Peter 4:10)